Red Light Sector
For this year's proven, high-quality implants and neuro-stim technology, visitors to Nar Shaddaa go to the Promenade. For next year's innovations, they go to the Red Light Sector. The bodily enhancements available in the Red Light Sector are almost uniformly illegal, untested, highly dangerous or all three.

Athletes looking for an undetectable edge, opportunistic gang members and adrenaline junkies alike all come in search of the new and death-defying. Some of the technologies sold in the Red Light shops eventually make it to market in legitimate form, while others become staples of the high-risk, high-reward underground implant scene.

Alongside the surgical and bioenhancement shops, other shady businesses preying on sentient appetites tend to bloom. In particular, slavers and spice dealers often offer products here, taking advantage of Red Light Sector customers' wealth, desperation or moral flexibility, as appropriate.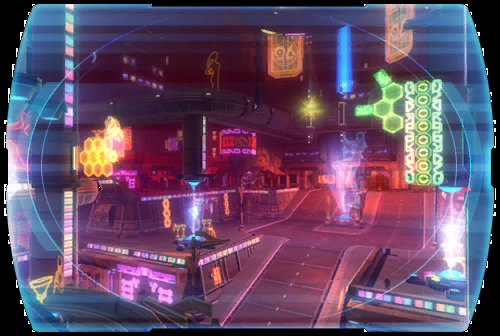 Attributes
Category:
Locations
Related planet:

Nar Shaddaa

The so-called "smuggler's moon" is best known for one thing: anything can be bought here if the price is right. Nar Shaddaa orbits Hutta, homeworld of the Hutt Cartel, but exists as a power in its own right. Criminal organizations and legitimate enterprises operate side-by-side, regulated only by the Hutts' whims. Gleaming skyscrapers house corporations, casinos, technology shops, spice houses and every other type of business imaginable.

Although no other world offers Nar Shaddaa's unique services, the city has a notorious murder and disappearance rate. Gangsters, pirates, slavers and worse crowd the streets, and Republic and Imperial representatives compete for influence with the local powers. Strangers should be extremely cautious.

Category: Planets

FQN: cdx.​planets.​nar_shaddaa

Nar Shaddaa
Unlockable by:
all classes
Faction:
Republic
XP level:
22