Upper Industrial Sector
The Upper Industrial Sector is the center of manufacturing and industry for Republic corporations on Nar Shaddaa. Here, centuries-old droid construction facilities stand next to the cluttered offices of startup firms desperate for resources and space. The companies share a common need for heavy security and compete for similar clientele, ensuring that this sector remains a choice location--but are otherwise wholly independent.

For a corporation headquartered in Republic space, Nar Shaddaa is a convenient place to develop technologies restricted by Republic laws--or from which to deal with foreign parties. The Senate frowns on these activities, but just as often turns a blind eye when these same corporations bring their innovations back to Republic worlds.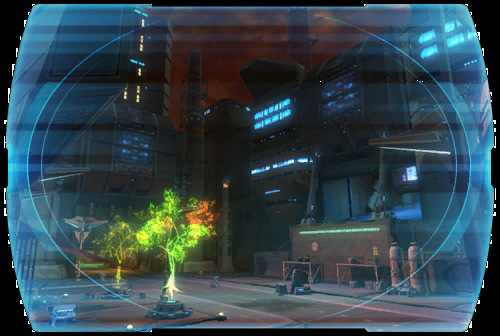 Attributes
Category:
Locations
Related planet:

Nar Shaddaa

The so-called "smuggler's moon" is best known for one thing: anything can be bought here if the price is right. Nar Shaddaa orbits Hutta, homeworld of the Hutt Cartel, but exists as a power in its own right. Criminal organizations and legitimate enterprises operate side-by-side, regulated only by the Hutts' whims. Gleaming skyscrapers house corporations, casinos, technology shops, spice houses and every other type of business imaginable.

Although no other world offers Nar Shaddaa's unique services, the city has a notorious murder and disappearance rate. Gangsters, pirates, slavers and worse crowd the streets, and Republic and Imperial representatives compete for influence with the local powers. Strangers should be extremely cautious.

Category: Planets

FQN: cdx.​planets.​nar_shaddaa

Nar Shaddaa
Unlockable by:
all classes
Faction:
Both
XP level:
24