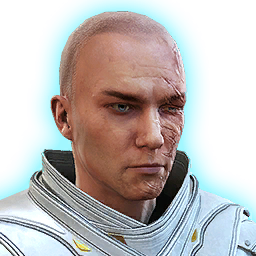 Arcann
The Redeemed Tyrant
Arcann began his brutal reign with the assassination of his own father before spreading untold death and suffering throughout the galaxy. Eventually defeated by the Outlander and stripped of his throne, Arcann initially sought revenge... but the mercy shown to him and his mother by his hated enemy profoundly changed him. Now Arcann fights at the Outlander's side to liberate the galaxy from Zakuul in the hope he can atone for the monumental sins of his past.
Attributes
NPC reference:
Arcann
Category:
Chapters
Equipment slots:
Main hand: melee weapon
No off-hand
No outfit slots
Gender:
male
Max influence rank:
50
Influence cap:
250,000
Alerts
This companion will have the following missions available for you as soon as their condition is met.
Interactions
Here you can see how your decisions influence your companion, once their respective condition is met. Make sure to choose wisely because they will affect you later on in the story!
interaction_romance_ended:


You have decided that your relationship with Arcann was no longer working out for you. You have decided to end your romantic relationship with Arcann.

interaction_romance_started:


Your time with Arcann has proven that you view him as more than just a changed man. You have started a romantic relationship with Arcann.
Used in conditions
This companion is referenced in the following conditions to check if the condition is met.
Gift reactions
Use gifts to increase your influence with this companion. Make sure to use gifts loved by the companion for the highest influence gain!
| Type | Reaction |
| --- | --- |
| Weapon | Favorite +++ |
| Military Gear | Love ++++ |
| Courting | Like ++ |
| Luxury | Indifferent |
| Technology | Like ++ |
| Republic Memorabilia | Indifferent |
| Imperial Memorabilia | Love ++++ |
| Cultural Artifact | Indifferent |
| Trophy | Like ++ |
| Underworld Good | Indifferent |
| Delicacies | Indifferent |
| Maintenance | Indifferent |