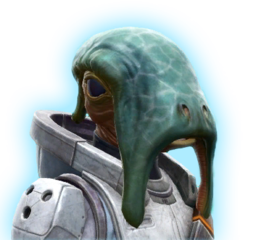 Colonel Gallo
The Staunch Loyalist
Founder and current field leader of the Manaan Special Warfare Group, Colonel Gallo is uncompromising in her fervor for protecting Manaan from outside exploitation. A popular but controversial figure to the Selkath, her unfiltered candor and clear distrust of off-worlders has caused more than one diplomatic incident.
Attributes
NPC reference:
Colonel Gallo
Category:
Legacy of the Sith
Equipment slots:
Main hand: ranged weapon
No off-hand
No outfit slots
Gender:
female
Max influence rank:
50
Influence cap:
250,000
Gift reactions
Use gifts to increase your influence with this companion. Make sure to use gifts loved by the companion for the highest influence gain!
| Type | Reaction |
| --- | --- |
| Weapon | Love ++++ |
| Military Gear | Favorite +++ |
| Courting | Indifferent |
| Luxury | Indifferent |
| Technology | Like ++ |
| Republic Memorabilia | Indifferent |
| Imperial Memorabilia | Indifferent |
| Cultural Artifact | Like ++ |
| Trophy | Indifferent |
| Underworld Good | Indifferent |
| Delicacies | Indifferent |
| Maintenance | Like ++ |