Intelligence Profile: Watcher X (Agent)
Name: Classified
Alias: Watcher X
Gender: Male
Species: Human (enhanced)
Age: 42

Background (Summary): Watcher X was genetically altered while in the womb as part of a joint Imperial Intelligence-Science Bureau initiative. His family was chosen by the project, and he was subjected to a series of additional procedures during maturation. By adolescence, he showed a keen mind and strong physical aptitude.

Watcher X joined Imperial Intelligence at the age of twenty-one and worked at several high-profile positions within the organization before Operation: Undertow caused his service to be re-evaluated. Despite his past successes, Undertow's bloody end marked Watcher X as a danger to fellow personnel. He was redesignated and assigned to Shadow Town.

Personality: Watcher X suffers from an inability to control his own intellect, compulsively analyzing situations and studying even the most unlikely outcomes. This manifests in acute paranoia and sociopathic tendencies. Watcher X feels betrayed by the Empire, and agents dealing with him should not rely on Watcher X's sense of duty.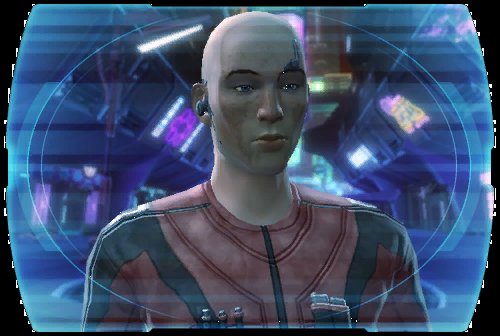 Attributes
Category:
Persons of Note
Related planet:

Nar Shaddaa

The so-called "smuggler's moon" is best known for one thing: anything can be bought here if the price is right. Nar Shaddaa orbits Hutta, homeworld of the Hutt Cartel, but exists as a power in its own right. Criminal organizations and legitimate enterprises operate side-by-side, regulated only by the Hutts' whims. Gleaming skyscrapers house corporations, casinos, technology shops, spice houses and every other type of business imaginable.

Although no other world offers Nar Shaddaa's unique services, the city has a notorious murder and disappearance rate. Gangsters, pirates, slavers and worse crowd the streets, and Republic and Imperial representatives compete for influence with the local powers. Strangers should be extremely cautious.

Category: Planets

FQN: cdx.​planets.​nar_shaddaa

Nar Shaddaa
Unlockable by:
16140943676484767978
Faction:
Imperial
XP level:
20