Lord Rathari (Warrior)
A young and ambitious Sith Lord, Rathari has been placed in charge of Sith interests on Nar Shaddaa by order of the Dark Council. Quiet and confident, Lord Rathari prefers the direct approach to dealing with opposition, using strength over finesse and subtly.

Darth Baras and Lord Rathari share a bitter hatred of one another. Baras considers the young Sith a disrespectful upstart, while Rathari openly criticizes Baras's methods and sees him as an overrated meddler. Fed up with Rathari's interference, Baras has at last called for the lord's death.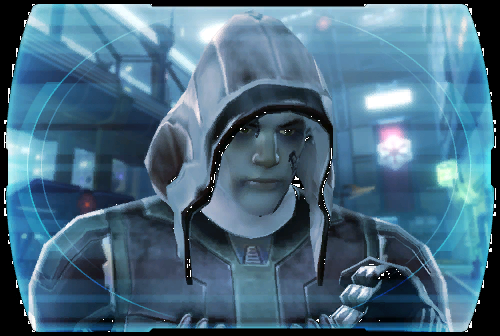 Attributes
Category:
Persons of Note
Related planet:

Nar Shaddaa

The so-called "smuggler's moon" is best known for one thing: anything can be bought here if the price is right. Nar Shaddaa orbits Hutta, homeworld of the Hutt Cartel, but exists as a power in its own right. Criminal organizations and legitimate enterprises operate side-by-side, regulated only by the Hutts' whims. Gleaming skyscrapers house corporations, casinos, technology shops, spice houses and every other type of business imaginable.

Although no other world offers Nar Shaddaa's unique services, the city has a notorious murder and disappearance rate. Gangsters, pirates, slavers and worse crowd the streets, and Republic and Imperial representatives compete for influence with the local powers. Strangers should be extremely cautious.

Category: Planets

FQN: cdx.​planets.​nar_shaddaa

Nar Shaddaa
Unlockable by:
16140902893827567561
Faction:
Imperial
XP level:
20