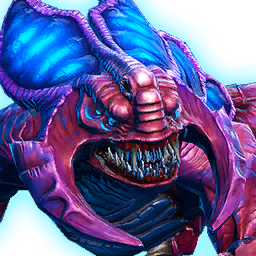 Mawvorr
Mawvorrs are generally considered opportunistic hunters. They prefer striking at whatever wounded predators or wandering humanoids they come across to carefully hunting and stalking their food, though in packs they exhibit increased aggression and have been known to attack even the mighty vorantikus. However, a patient handler can form a bond with their Mawvorr, training them to perform multiple tasks.
Attributes
| | |
| --- | --- |
| NPC reference: | Mawvorr |
| Category: | Cartel Market |
| Equipment slots: | no gear, unarmed (creature) |
| Gender: | male |
| Max influence rank: | 50 |
| Influence cap: | 250,000 |
Used in conditions
This companion is referenced in the following conditions to check if the condition is met.
Gift reactions
Use gifts to increase your influence with this companion. Make sure to use gifts loved by the companion for the highest influence gain!
| Type | Reaction |
| --- | --- |
| Weapon | Indifferent |
| Military Gear | Like ++ |
| Courting | Indifferent |
| Luxury | Indifferent |
| Technology | Indifferent |
| Republic Memorabilia | Indifferent |
| Imperial Memorabilia | Indifferent |
| Cultural Artifact | Indifferent |
| Trophy | Indifferent |
| Underworld Good | Indifferent |
| Delicacies | Love ++++ |
| Maintenance | Indifferent |