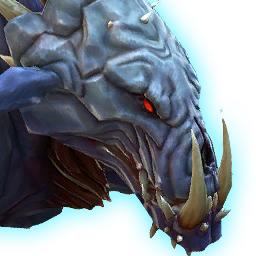 Tuk'ata
These oversized hounds were bred to be fearless and relentless. Left to guard the Sith tombs of Korriban, they have sharp horns, long claws and savage teeth. They are unusually intelligent and seem capable of communicating with one another through unknown means. It is said that the species was nonviolent and grazing before being corrupted by Sith alchemical experiments that awakened a latent part of their brains and changed them into unnatural abominations. Random mutations now occur that produce some tuk'ata that can live for centuries and grow to immense proportions.
Attributes
| | |
| --- | --- |
| NPC reference: | Tuk'ata |
| Category: | Cartel Market |
| Equipment slots: | no gear, unarmed (creature) |
| Gender: | male |
| Max influence rank: | 50 |
| Influence cap: | 250,000 |
Used in conditions
This companion is referenced in the following conditions to check if the condition is met.
Gift reactions
Use gifts to increase your influence with this companion. Make sure to use gifts loved by the companion for the highest influence gain!
| Type | Reaction |
| --- | --- |
| Weapon | Indifferent |
| Military Gear | Like ++ |
| Courting | Indifferent |
| Luxury | Indifferent |
| Technology | Indifferent |
| Republic Memorabilia | Indifferent |
| Imperial Memorabilia | Indifferent |
| Cultural Artifact | Indifferent |
| Trophy | Indifferent |
| Underworld Good | Indifferent |
| Delicacies | Love ++++ |
| Maintenance | Indifferent |